LATEST NEWS
ODM, ODME & INDUSTRY RELATED
LAUNCH OF THE NEW OD-ME.COM WEBSITE

Welcome to the new OD Music. A music production and publishing company producing luxury sound at affordable prices. After a few months of renovations, we are elated to introduce to you our new studio facilities

To celebrate our rebirth, we have posted a song for Free Download: "Amazing" by OD-mE ft. Kelsey Vaz Click here to download!

New Song Releases:

March 2014 (subject to change)
Fly away – OD-mE ft. Mitch
Available for streaming and download: Click Here!
- - - - - - - - - - -
WHAT THE BUZZ 'BOUT

Exclusives, Tunes, Tweets and Likes

MONTHLY SPECIALS/GRAND OPENING RATES (LIMITED TIME ONLY)

Studio Time

Students $30/HR Students with Valid Student ID
$40/HR for everyone else

Mixing

Starting at $180 per Track

Consultation

50% off Consultation fees is all service areas

OD Event Services ***NEW***

BREATHE LIFE INTO ANY EVENT

DJ Services
Live Sound Engineering

Current releases

DREAM now available on iTunes.
"Well, Let me tell you my dream..." ~ Xodus
DREAM - The debut single from ODmE is a musical narrative encouraging the listener to persevere through adversity. Xodus shares his personal journey to achievement. Laced with his signature vocals and conviction the song dares to inspire. Ms.Black, paints a vividly emotional tale with her sultry voice on the chorus. Come enjoy the OD Music experience.Click here!

Social Media

OD Music has recently launched our Facebook page: https://www.facebook.com/OpenDisclosureMusic. Please "Like" and share. It's as simple as clicking the link above.
- - - - - - - - - - -
SWEET DREAMS!!

JOIN THE OD STREET AND SOCIAL MEDIA SQUADS - SKY'S THE LIMIT!
Do you have what it takes to become a mover and shaker in the music business? Unfortunately, there are no overnight successes; there is only hard work. If you are reliable, have great communication skills, accepting of constructive criticism, a critical thinker and idea generator? If you already have the skillset or willing to be taught.

OD STREET AND SOCIAL SQUAD IS FOR YOU. INQUIRE TODAY!!!
- - - - - - - - - - -

FOLLOW US
OD MUSIC IS IN THE AIR, TAKE A BREATH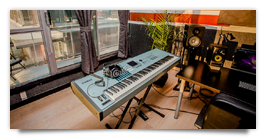 NEWSLETTER
GET ENGAGED